Vietnam celebrates the National Day - Sep 02, 2017
Vietnam turns 72 this year and as much as National Day is a time for us Vietnamese to be proud of red and yellow from the flags fluttering from buildings, houses and everywhere else under the Vietnam sky. It is also a chance to chill out and enjoy some quality time with family and friends.
On this occasion, we offer a special deal that helps you save 25% for the visa service fee to quickly get a visa for your wonderful journey to Vietnam.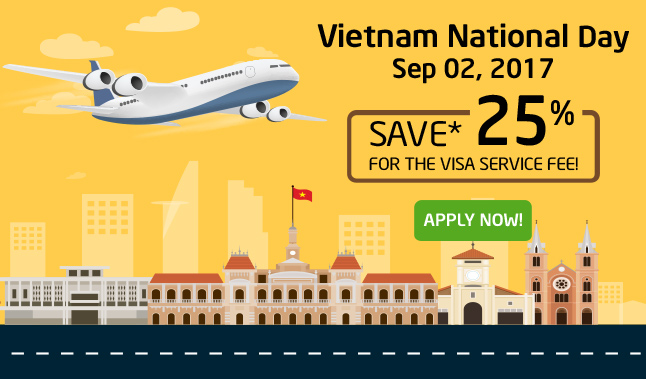 Just simply use the promo code: NATIONALDAY29, you will experience our excellent service at the best price.
Wish you have a fantastic and safe trip!
---
Related News